If not, you will need to contact your GP surgery to verify your ID and register for Online Services, as explained in the green box immediately below. 
Step-by-Step Guide to Registering for Patient Access on MyWay Diabetes
There are separate instructions for existing users who already have a MyWay Diabetes Somerset account at the bottom of this page.
For New Users:
1. Once you have registered for online services:

Click "Register"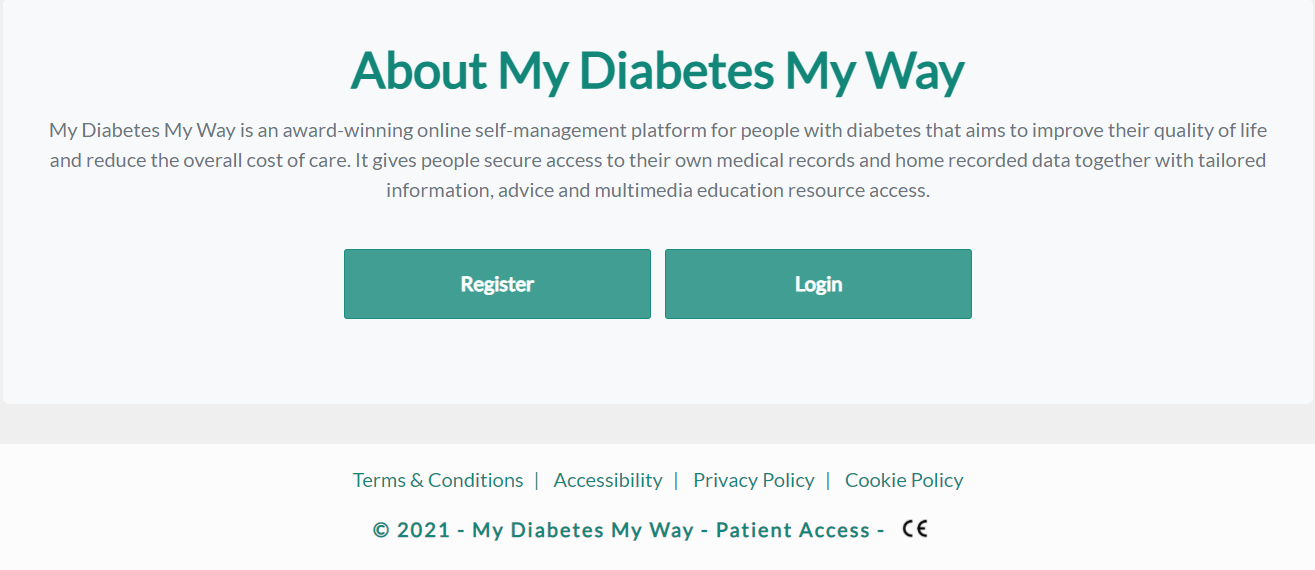 3. Enter the 3 codes you received from your GP practice, plus your surname, date of birth and email address in the boxes shown below:

For Existing Users:
If you have already reset your password to complete your account set up on the new site, you can access it at patientaccess.mydiabetes.com/.  Click "Login" and enter your username and password.
If you have not already input your 3 codes from your GP, you can do so by clicking the online services form button at the top of the page.  (see image below)

If you're having problems registering, please check our troubleshooting page for further information.